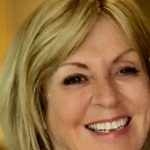 "Hello, I'm Elizabeth Welch.  I'm a British Association of Counselling and Psychotherapy (BACP) Accredited Practitioner/Psychotherapist and you will  find me on the Association's UK official register approved by the Professional Standards Authority for Health & Social Care ( an independent body accountable to Parliament). I am also a fully qualified EMDR Europe Practitioner approved by the EMDR UK & Ireland Board".
PRACTICE Elizabeth Welch Counselling and Psychotherapy Practice has been established since 1999 and continues to meet the exacting standards for a competent ethical and independent practitioner.
I've worked with and trained with a wide range of psychological and emotional issues and am a highly qualified and experienced Integrative Therapist, Coach, Supervisor with more than 20 years experience of counselling study, practice and professional consultation.
PROFESSIONAL MEMBERSHIPS 
Significant professional memberships, registrations and accreditations include the British Association for Counselling and Psychotherapy Professionals (BACP),  United Kingdom Register of Counsellors and Psychotherapists (UKRCP),  Institute for Learning (IFL), EMDR Association UK and Ireland. and the  Human Trauma Aid UK 
ETHICAL EMPOWERMENT  It's my belief that human beings are relentlessly capable of reflecting on themselves and they have a natural desire to feel empowered.  My intention always is to help clients to both empower and personally develop themselves.  I support my clients when they are ready to look for and find their possibilities. I encourage autonomy.
PERSONAL AND PROFESSIONAL ETHICAL VALUES 
My personal moral qualities and ethical values are pursued by me with meaning and include: Empathy, Sincerity, Integrity, Resilience, Respect, Humility, Competence, Fairness and Wisdom.
I comply with the BACP (2022) assertion that:"All information about services should be honest, accurate, avoid unjustifiable claims, and be consistent with maintaining the good standing of the profession."
My practice is consistent and maintains the good standing of the profession.  I undergo regular supervision/professional consultation.  My standards of practice are confidently maintained through research and continuous professional development. 
THERAPIES  You can arrange an appointment with me for individual or couples counselling integrative psychotherapies, EMDR, Counselling, CBT,critical incident support, trauma counselling and assessment, supervision, stress management, counsellor & organisational training,training groups and group therapies.  To arrange an appointment, please contact me by phone or email."
Elizabeth